From helping doctors make faster and more reliable diagnoses, to powering new frontiers in space exploration, AI has made a huge impact across industries, and we witness it every day.
As Google CEO Sundar Pichai once noted, AI and machine learning have the potential to be more profound than fire or electricity. If this is true, these technologies will enable the human race to reach heights they never dreamed would exist.
With all of the tech giants investing heavily in AI and ML, along with a growing landscape of startups developing news ideas related to AI every day, there is advancement with every passing hour. In order to keep up with the pace of these advancements, we have to be efficient in how we choose our sources of information.
That's why I (along with some help from the Heartbeat team) have thoughtfully curated a list of active and informative newsletters that can help you stay up-to-date on the top happenings in AI and machines learning arenas. We've separated this list into the following categories: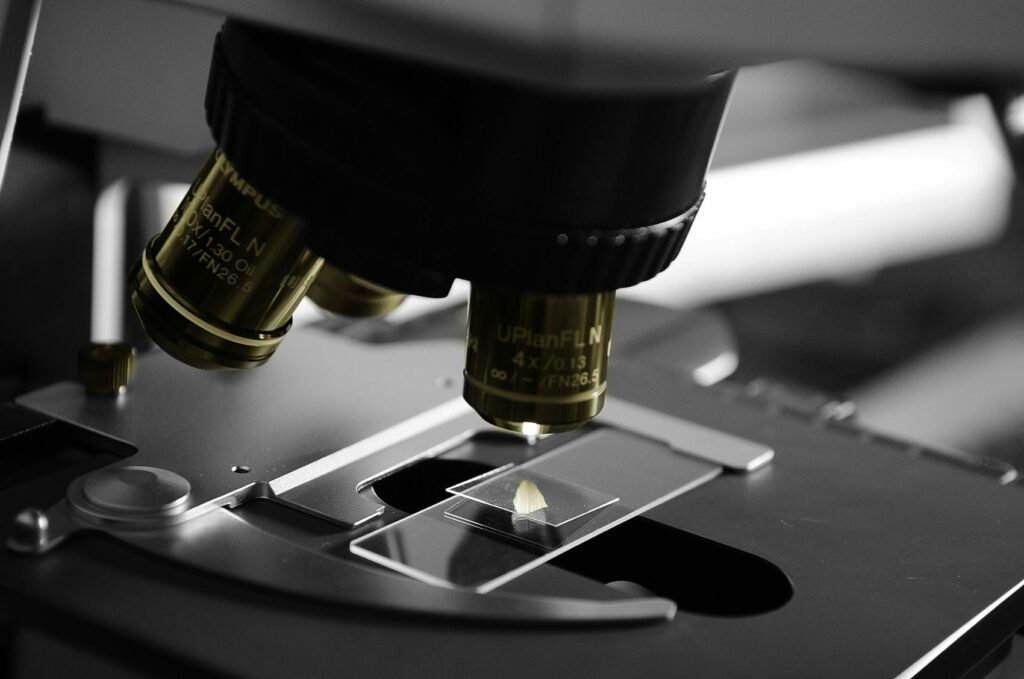 Research
The research community in AI and machine learning is a huge part of what keeps the wheels rolling, so to speak. This is where new neural network architectures are developed, where stat-of-the-art algorithms are tested, and much more. Here's a list of newsletters that will keep you in-the-know about the latest research papers and trends.
Alan Turing Institute
The Alan Turing Institute is the UK's national institute for data science and artificial intelligence. The Institute collaborates with universities, private business, and the public sector to apply their research to real-world problems. Stay up-to-date with their newsletter or other correspondence. [Subscribe, Twitter]
OpenAI
OpenAI, a non-profit AI research organization founded by Elon Musk and Sam Altman, aims to develop and promote AI in ways that benefit society as a whole. They send a newsletter about once a month, summarizing new research trends and recapping OpenAI's blog content. [Subscribe, Twitter]
BAIR Lab
The Berkeley Artificial Intelligence Research Lab is a collaborative effort that brings UC Berkeley researchers from all domains of AI and machine learning (computer vision, NLP, robotics, and more) together to pursue groundbreaking and state-of the-art research. Their newsletter includes blog content and their latest research efforts. [Subscribe, Twitter]
Machine Intelligence Research Institute
MIRI's goal is to produce "foundational mathematical research to ensure smarter-than-human artificial intelligence has a positive impact." Subscribe to their newsletter to receive the latest updates with this endeavour. [Subscribe, Twitter]
The Gradient
The Gradient is a digital publication with the goal of democratizing AI machine learning research. This means communicating the latest research papers and trends in ways that are accessible while also technically-informed. Keep up with their newest content and the latest AI/ML research with their newsletter. [Subscribe, Twitter]
BigML
BigML is an end-to-end, comprehensive machine learning workflow platform that aims to make machine learning "beautifully simple for everyone." Their blog has a mix of platform announcements and research-based technical deep dives, and their newsletter covers it all. [Subscribe, Twitter]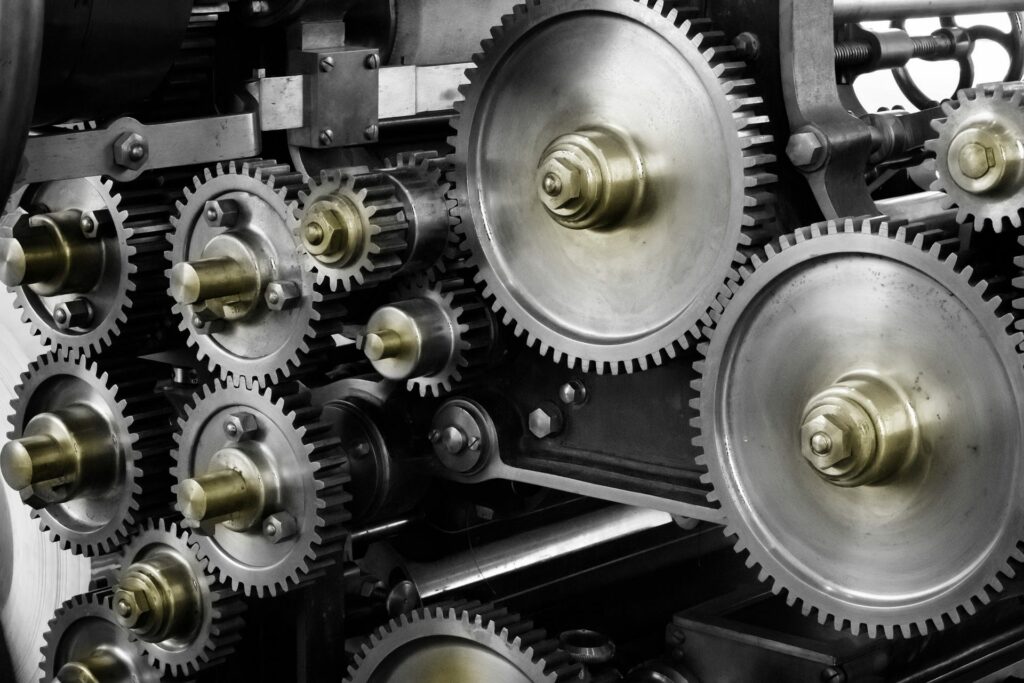 AI/ML Industry
The AI/ML industry itself is constantly changing, with exciting startups entering the fray with the big players like Google, Amazon, etc. It can be tough to follow all the developments, but with these newsletters, you'll stand a fighting chance.
AIDL Weekly
Artificial Intelligence and Deep Learning Weekly aims to document and analyze the most relevant and meaningful developments across the AI and deep learning ecosystem. This newsletter is curated by Waikit Lau and Arthur Chan, who also manage one of the largest independent AI communities on Facebook. Their newsletter includes a number of sections: Editorial, News, Open Source, Blog Posts, and more. [Subscribe]
Approximately Correct
Approximately Correct is a blog curated and edited by Zachary C. Lipton that covers both the technical and social aspects of machine learning. Subscribe to the newsletter to receive the latest content directly in your inbox. [Subscribe, Twitter]
Data Prism
From the curators: "Data Prism is a weekly publication of curated news about startups and companies in the fields of data science, machine learning, AI and analytics." [Subscribe]
Deep Learning Weekly
From the curators: "Bringing you everything new and exciting in the world of deep learning from academia to the grubby depth of industry every week right to your inbox." Archives show everything from Neural Machine Translation to conference recaps, and much more. [Subscribe, Twitter]
Talking Machines
Talking Machines brands themselves as a place to encounter "Human conversations about machine learning." They have a number of different content channels, including a news hub and podcast, as well as a weekly newsletter that features the latest pod episode, news, events, and job postings. [Subscribe, Twitter]
This Week in Machine Learning & AI
TWiML&AI (what an acronym!) has a number of interesting projects, including a podcast, live events, an ebook series, and more. Stay in loop with their weekly newsletter. [Subscribe, Twitter]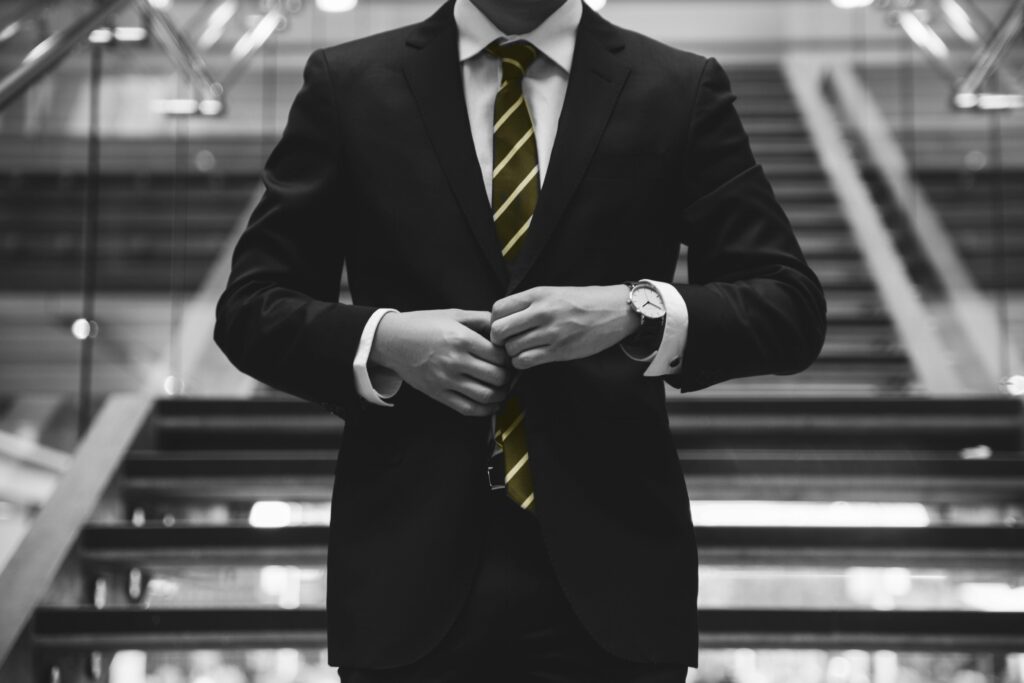 Business Applications
These new technological frontiers might not get very far if businesses couldn't leverage them to improve processes, increase output, and innovate. Luckily, there's no shortage of possible business applications for AI and ML, and these newsletters can help you see their value across various industries.
nathan.ai
Curated by Nathan Beniach, nathan.ai's newsletter centers on market intelligence in the tech industry, research labs, and VC markets. Note: the last edition went out at the end of July 2018, but the archives are readily available. [Subscribe, Twitter]
Cloudera Fast Forward Labs
Cloudera's monthly newsletter presents a wide variety of applied AI news, industry trends, and more, in an attempt to stay on top of the AI/ML innovations that drive business value. [Subscribe, Twitter]
BootstrapLabs
BootstrapLabs is Silicon valley VC firm that's focused on early-stage applied AI startups. Their newsletter, titled Applied AI Digest (not to be confused with Applied AI), is a weekly letter that highlights the latest industry insights and innovations. [Subscribe, Twitter]
TOPBOTS
TOPBOTS is a leading provider of AI and Bot news and breakthroughs across industries, from business to design and beyond. They have a rich library of E-Books, video series, news articles, and more. Their newsletter provides a nice summary of all this content. [Subscribe, Twitter]
Emerj Weekly
Emerj (formerly TechEmergence) is a leading AI market research company that produces research reports, news articles, a podcast, and more. From the curators of the newsletter: "Artificial intelligence business trends and insights delivered every week." [Subscribe, Twitter]
Applied AI
Applied AI is building a transparent marketplace of companies offering B2B AI services. Their blog and newsletter are full of analysis about how AI impact different industries and how different companies are transforming human life. Some really interesting ideas that can impact your personal business or company. [Subscribe, Twitter]
Rasa.io
A newsletter by people who can make your newsletters better 😉. Rasa promises a Smart Newsletter—they enable you to receive a personalized newsletter based on individual interests and behavior. [Subscribe, Twitter]
Marketing Artificial Intelligence Institute
Created by marketers for marketers, this newsletter contains the latest exclusive content on AI, machine learning, cognitive computing and related AI technologies. If you are coming from a sales or marketing background, this is a match made in heaven. [Subscribe, Twitter]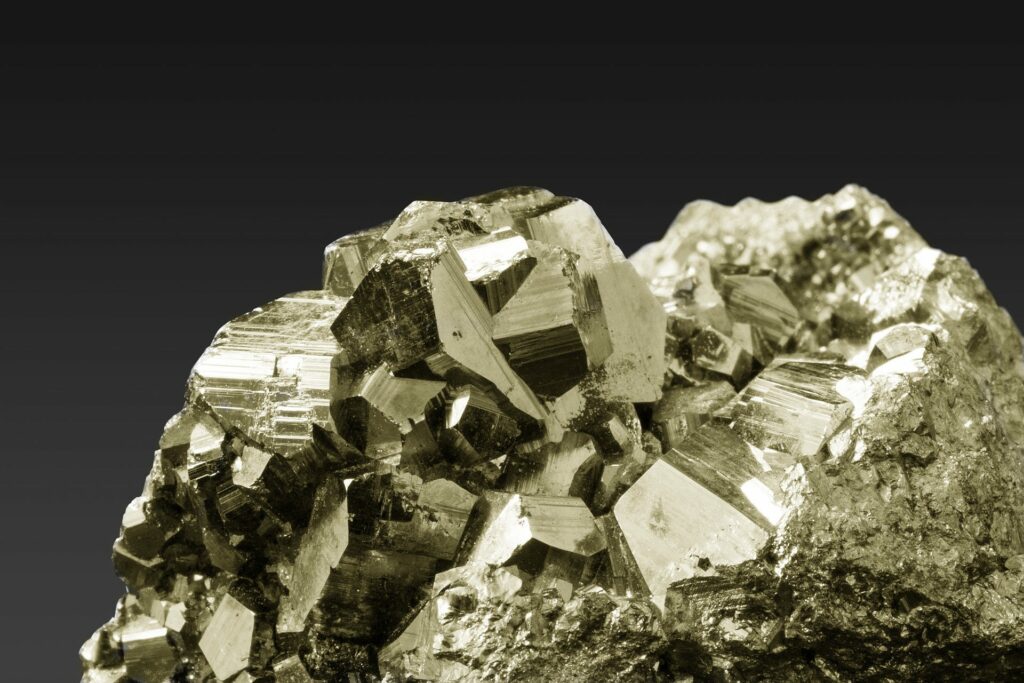 Resources & News
As AI and ML have evolved, they've also entered the news cycle. Major media outlets now dedicate time and content to the ways in which these technologies are shaping the world around us. Also, as more developers, engineers, and enthusiast jump on board, there's an increasing interest in practical resources to help with various projects, educational pursuits, and more. Queue this fantastic list of newsletters.
AI Weekly
A weekly collection of the best news and resources on AI and machine learning. It's curated by David Lissmyr, founder of Plume Labs, the creators of Flow, the personal air pollution sensor. [Subscribe, Twitter]
Inside AI
The newsletter of the artificial intelligence section of inside.com, this is Rob May's roundup of stories and commentary on AI, robotics, and neurotechnology. [Subscribe, Twitter]
Kurzweil — Accelerating Intelligence
The Kurzweil Network is a small format digest — featuring hand-picked, specially curated stories + resources. This website is also home to the permanent collection of writings and commentary by Ray Kurzweil. They follow progress in the science + technology landscape. [Subscribe, Twitter]
Import AI
Import AI provides you with good background on the most important developments in the AI/ML industry. It gives you a good idea of why the news matters and how things are actually working behind the scenes. It's a weekly newsletter, read by more than ten thousand experts. The curator, Jack Clark, works as the Strategy and Communications Director @ OpenAI and formerly worked as the world's only neural network reporter at Bloomberg. [Subscribe, Twitter]
Venture Beat AI
VentureBeat is a well-known source for news and events that provide deep context to help developers, enthusiasts, and business leaders make smart decisions. Their AI section is full of top news from reliable sources. [Subscribe, Twitter]
Skynet Today
Skynet Today's tagline is Putting AI News In Perspective. Curated by Andrey Kurenkov, this content hub includes bi-weekly digests that look at recent AI media stories, news briefs, and editorials. [Subscribe, Twitter]
NLP News
This now monthly newsletter, curated by Sebastian Ruder, offers industry and research news in Natural Language Processing and machine learning more generally. [Subscribe, Twitter]
O'Reilly AI Newsletter
O'Reilly Media is one of the bigger players in the AI/ML industry when it comes to content, flagship conferences, and more. Their weekly newsletter usually includes 8–10 links that include everything from industry news to tutorials, and more. [Subscribe, Twitter]
KDnuggets
KDnuggets is a content hub for all things AI, machine learning, and data science. They feature tutorials, opinion articles, news, job postings, and more. Their newsletter offers a nice recap of what they've recently featured. [Subscribe, Twitter]
Deep Hunt
From the curator Avinash Hindupur: "Your weekly newsletter on the hottest things in Artificial Intelligence." This includes news articles, tutorials, research snippets, and more. [Subscribe, Twitter]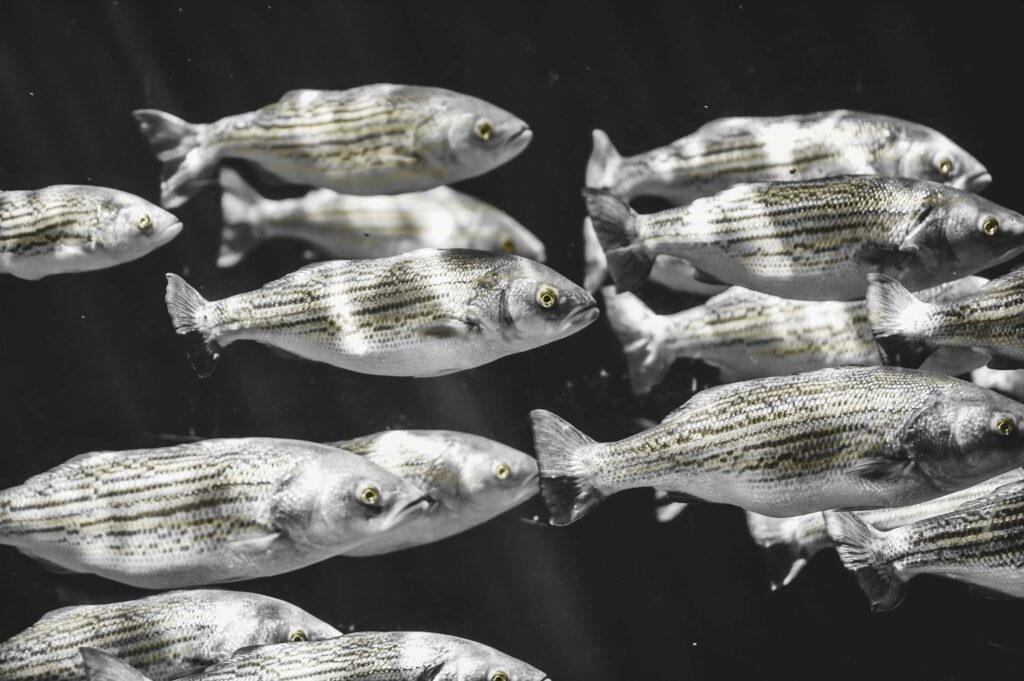 Society & Culture
Human rights, public policy, ethics. Now that AI and ML have hit the mainstream and impact human beings every day, the social and cultural issues implicit in these technologies have followed. From bias in algorithm creation to concerns about impacts on employment, these newsletters tackle some of the toughest questions facing the industry.
The Algorithm
MIT Technology Review's AI newsletter, delivered twice a week, promises to demystify artificial intelligence. Each newsletter opens with editorial commentary and also links to news stories, research, and quick links with industry updates. [Subscribe, Twitter]
AI Matters
AI Matters is the newsletter from the Association for Computing Machinery's Special Interest Group on Artificial Intelligence (ACM SIGAI). A bit of a difficult name, but basically ACM's SIGAI's mission is to "promote and support the growth and application of AI principles and techniques throughout computing." Their newsletter addresses AI topics in education, public policy, and others, while also reporting on conferences and new research papers. [Read, Twitter]
Humane AI
Humane AI, curated by Roya Pakzad, covers the intersection of AI and its implications on human rights across industries and applications. [Subscribe, Twitter]
Machine Learnings
Machine Learnings aims to inform its readers on how machine learning and AI will impact the future of work, society, and selfhood. Curated by Sam DeBrule and Samiur Rahman, co-founders of Journal. [Subscribe]
Benedict Evans
Admittedly, this newsletter isn't always about machine learning or AI, but there's still a lot to love here. Every week, Benedict collects and comments on the tech news of the week he found most interesting, and the result is a really compelling and thought-provoking newsletter. [Subscribe, Twitter]
AI for Good
The AI for Good Foundation fosters activities to maximize the benefit of AI technologies for social good through the lens of global sustainable development. Their newsletter comprises of news related to their goal and events happening around the globe for this cause. [Subscribe, Twitter]
Exponential View
Exponential View is trusted by world-renowned entrepreneurs, investors, policy-makers, and academics as a totemic source of information about exponential technologies and their impacts on society. Curator Azeem Azhar is a strategist, product entrepreneur, and analyst, currently working as the Senior Advisor for AI to the CTO of Accenture. [Subscribe, Twitter]
CognitionX
CognitionX offers a suite of newsletters centered on AI, including looks at specific business applications (marketing, healthcare, etc), uses cases, social impacts, and more. Each newsletter is delivered either daily or weekly, and they make it super easy to choose the ones you'r like to receive [Subscribe, Twitter]
It's our sincerest hope that you find something within this list that sparks your interest or adds nicely to your current newsletter subscriptions. Just a reminder, this list is also on GitHub, so if you see something we missed, you can contribute there as well.