Skin care is a really personal thing. But there are significant roadblocks in the way of accessing treatment. From a shortage of dermatologists (a recent study found there were just over 3 per 100,000 people), to cost-prohibitive treatment options, people struggling with skin conditions often have nowhere to turn.
In fact, 90% of people with acne never see a dermatologist, and instead rely on one-size-fits-all skin care products that often fail to live up to expectations.
Dr. Yoram Harth and his son Oded, co-founders of MDacne, saw an opportunity to combine technology and expertise to reach those struggling with acne in ways that traditional dermatology offices could not.
"Going to a dermatologist is not affordable … and people are left dealing with [acne] on their own," Oded, the app's lead developer, said. This reality lead the father-son duo to their guiding mission: "to democratize the treatment of acne and provide affordable and effective treatment for both active acne and post-acne signs."
Their big idea? Bring both expertise and customized treatments directly to people struggling with acne. To do this, they needed to create a system where patients could access professional medical advice and treatment options from the comfort and privacy of their own homes.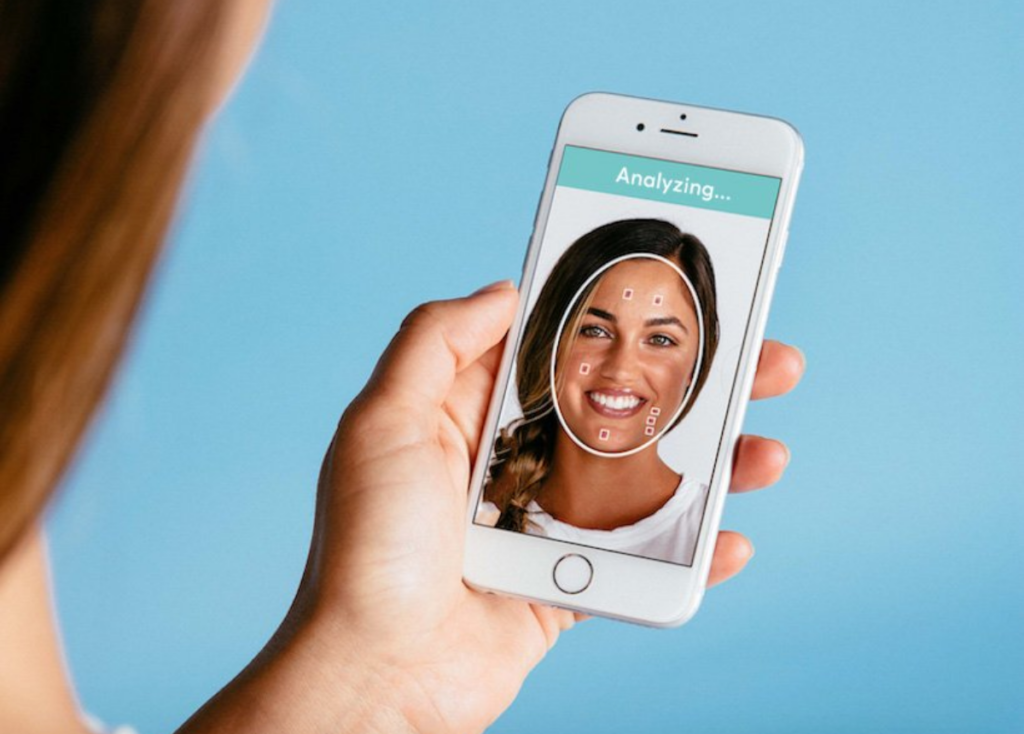 Together they decided a mobile app would be a great way to meet people where they are. But to provide a truly secure and personalized experience, they needed to think a bit bigger. That's where machine learning came into the picture.
Differentiating with AI-powered assessments and treatment plans
In a marketplace plagued by lacking resources and expertise, machine learning has become a point of differentiation for MDacne. Instant predictions of skin conditions and customized assessments have made these scarce resources suddenly accessible to a wide range of customers.
"Using ML, we're able to give real-time feedback on our customer's skin situation," Oded said. "This leads to enhanced trust in our products, which leads to more sales."
To incorporate ML into MDacne, Dr. Harth and Oded turned to the Fritz team's years of ML expertise in creating and integrating a proprietary, protected model to make these predictions on-device and in real-time.
The result? An object detection model able to identify and detect users' unique skin conditions, down to individual lesions. And because the ML model lives on a user's device, no data ever leaves the phone, guaranteeing its security and privacy.
Additionally, to ensure predictions remain consistently fast and accurate, Dr. Harth and Oded needed to understand and manage the model's performance over time. With over-the-air updates and performance tracking on the Fritz platform, they've been able to verify that MDacne's users are receiving accurate assessments and appropriate treatment plans.
Oded noted that with Fritz, MDacne has access to "[a] great dashboard with important data showing the performance of our model on different devices, [and] amazing customer service."
Seamlessly elevating user experiences with on-device machine learning
When mobile machine learning is at its best, its power blends seamlessly into an elevated user experience. The instant expertise it provides feels natural and convenient. In this way, through its invisibility, AI becomes more than a buzzword. It becomes an integral part of an innovative solution — and a competitive advantage.
And this is where MDacne shines. Its unique experience brings expert assessment and treatment into the hands — and smartphones — of their users, in ways that feel incredibly intuitive and accessible. Users simply take a selfie, and in a matter of seconds, the machine learning model assesses their skin and recommends a fully-customized treatment plan, which they can order directly from the app.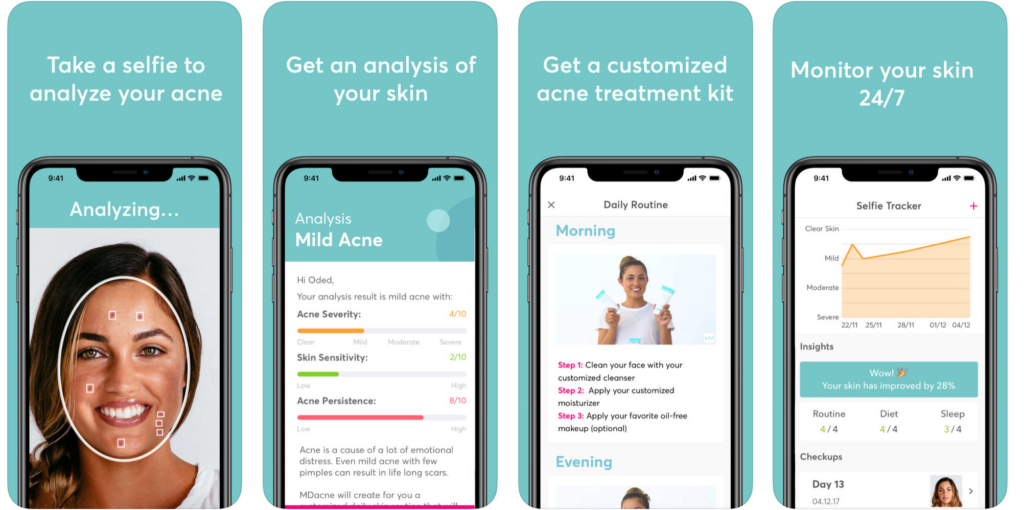 The journey of seeking treatment for acne has long been complicated and cost-prohibitive. But with MDacne, Dr. Harth and Oded have changed what's possible in skin care, and have opened a pathway to future innovations in healthcare using the power of mobile machine learning.