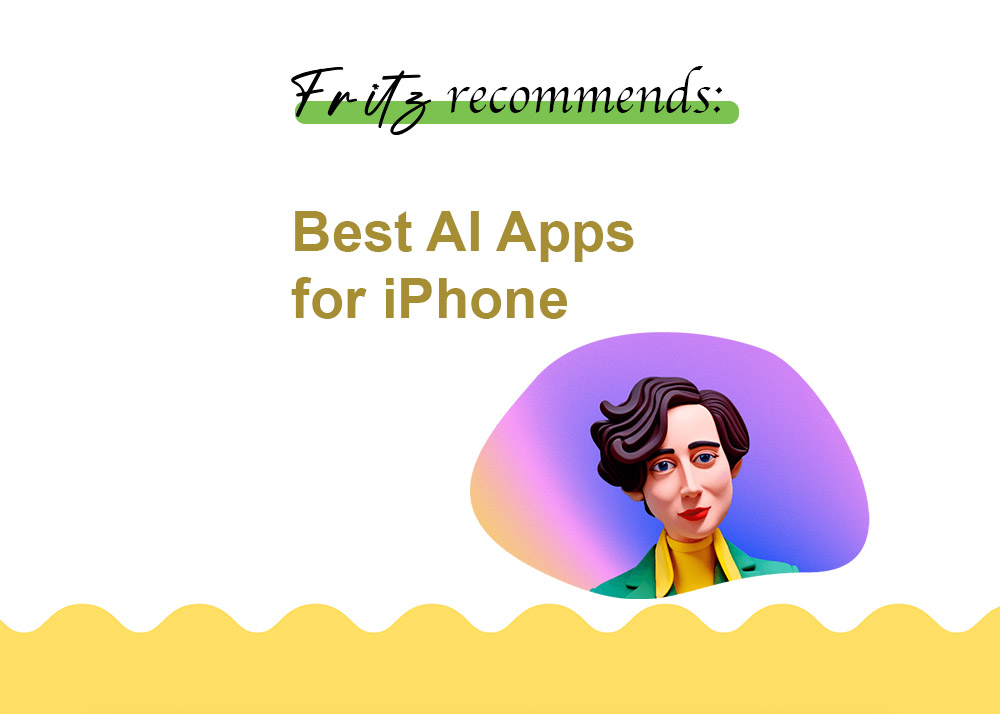 This article explores the best AI apps available for the iPhone, highlighting how these apps are turning routine activities into, smarter experiences.
From intuitive personal assistants to powerful tools that boost productivity and creativity, these AI apps represent more than just technological advancement, they are a gateway to a smarter, more connected lifestyle.
Best AI iPhone Apps
Best AI Apps for your iPhone at a Glance
| App | Best for | Pricing | App Store Rating |
| --- | --- | --- | --- |
| ChatGPT | Best Overall AI powered app for conversation and information assistance. | FreeIn App Purchases: ChatGPT Plus $19.99 | 4.9 • 365.3K Ratings |
| Otter | Great tool for real time voice transcription and efficient management of meeting notes, interviews, and lectures. | Free plan, Pricing starts at $16.99 / month | 4.8 • 32.9K Ratings |
| Elsa | Great for omproving English pronunciation and accent through personalized, AI speech coaching. | Free, Pricing from $6.99 | 4.7 • 232.3K Ratings |
| Bing Chat | Just like ChatGPT, Bing Chat is great for quick, intelligent web searches and personalized content recommendations. | Free | 4.8 • 801 Ratings |
| Youper | Mental health support through interactive cognitive behavioral therapy and emotional health tracking. | Free, Paid plans starting at $69.99/month | 4.8 • 14.8K Ratings |
| RIZZ | Great for improving social skills and confidence through interactive, AI guided scenarios. | Free, Paid plans from $6.99 | 4.8 • 6K Ratings |
The ChatGPT iPhone app excels as a mobile tool for providing AI-driven conversational assistance, offering users convenient access to a wide range of information, helpful suggestions, and engaging interactions, all optimized for the user-friendly interface of an iPhone.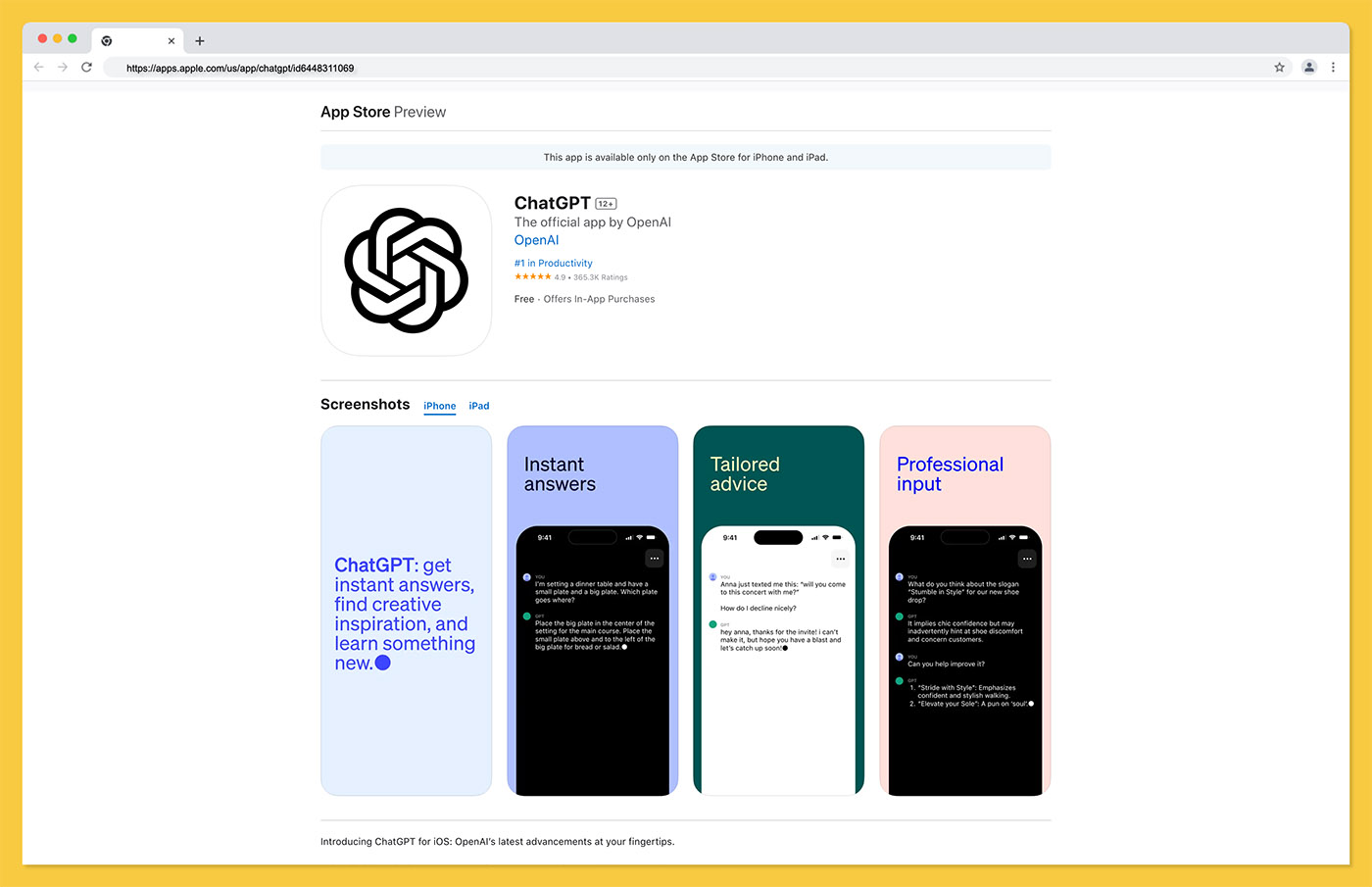 The Otter app for iPhone is best known for its exceptional voice transcription capabilities.
It excels in converting spoken words into accurate, searchable, and shareable text, making it an ideal tool for capturing and organizing meeting notes, interviews, lectures, and other voice conversations in real-time.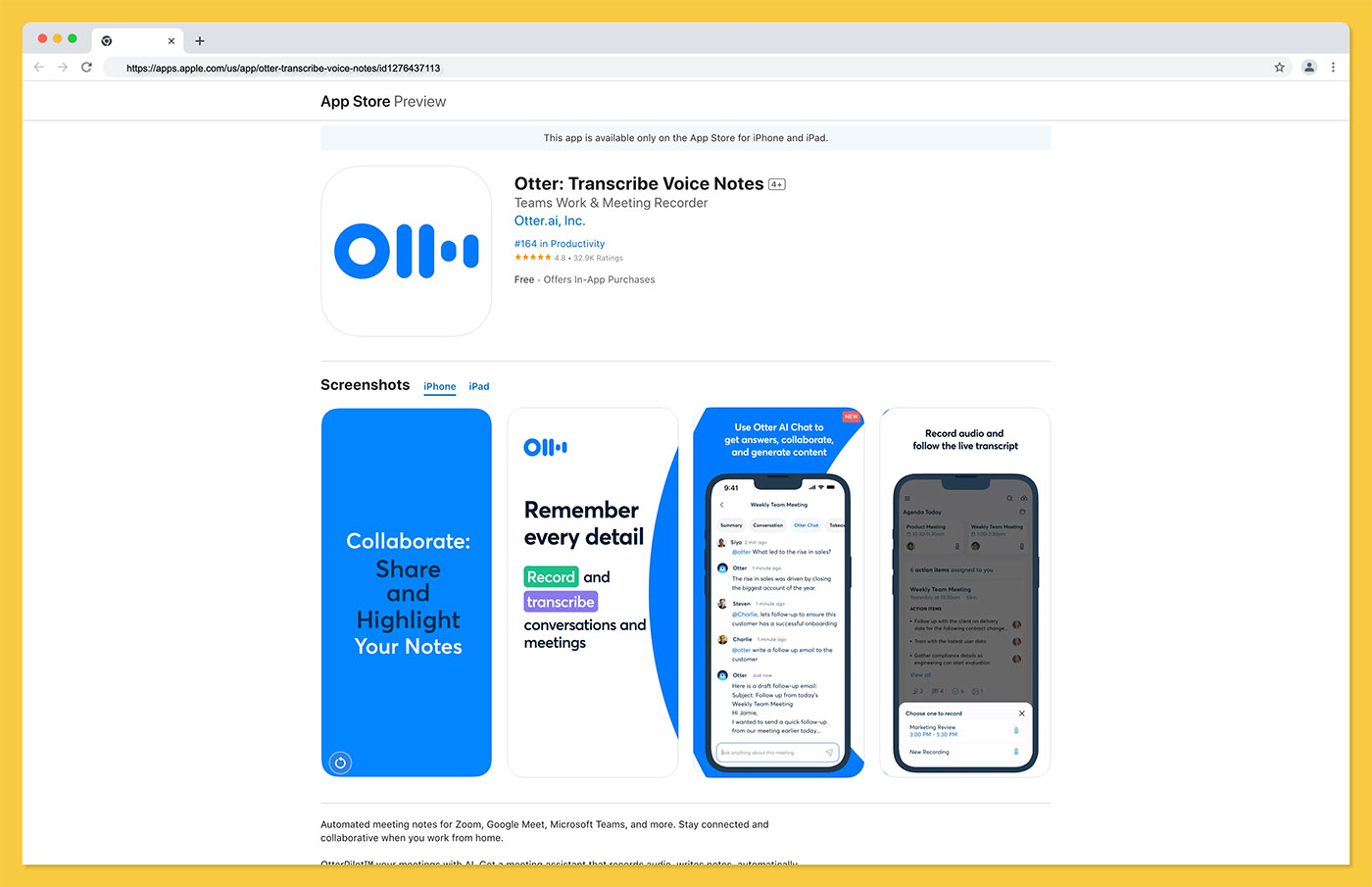 Its AI-driven are great for improving collaboration and productivity, especially for professionals and students who require good documentation and management of their spoken content.
The ELSA Speak app for iPhone stands out as an innovative, AI-driven tool specifically designed to help users refine and improve their English speaking skills.
If you're looking to enhance your pronunciation and reduce accent variations then this app is great for you.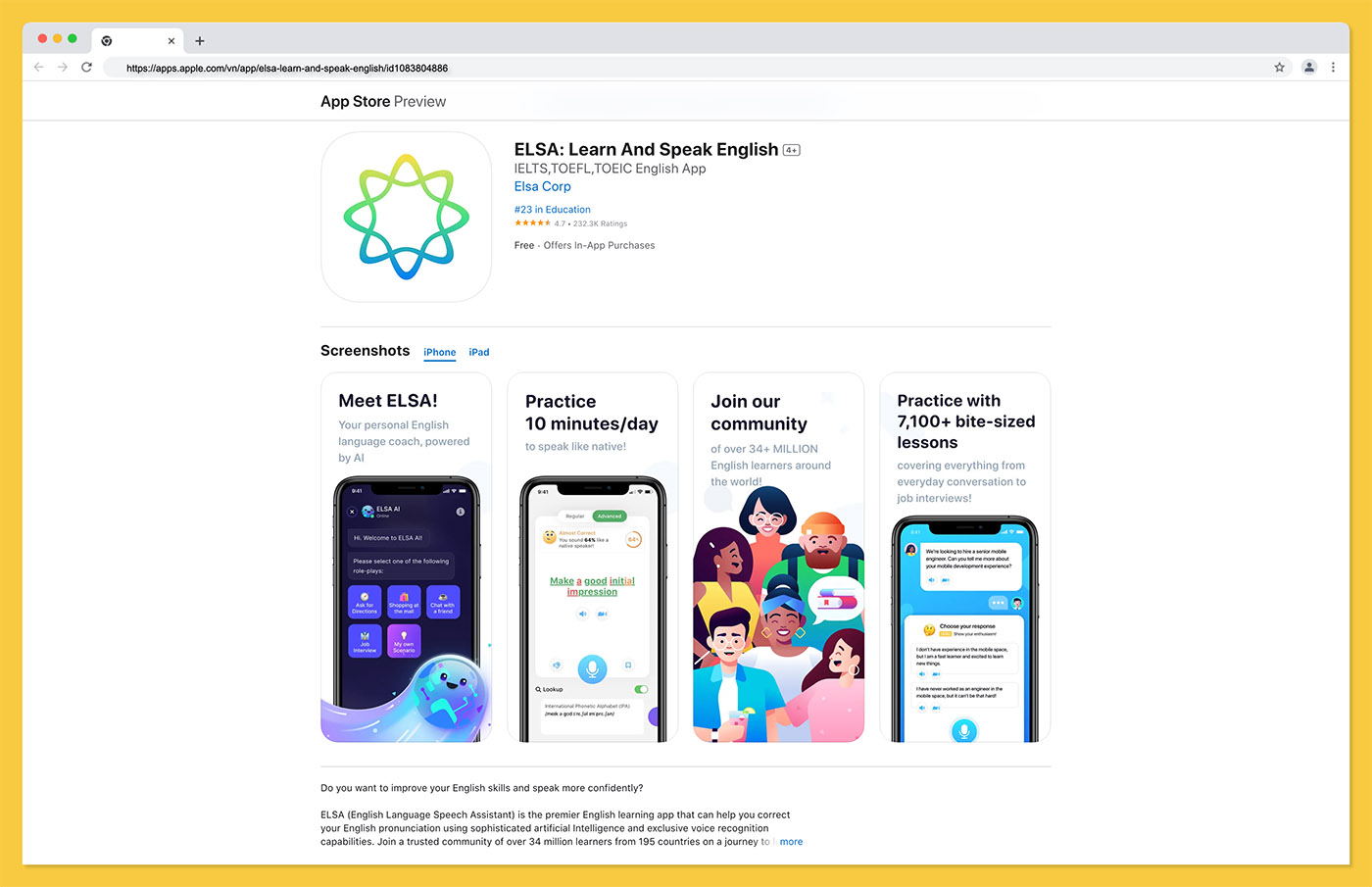 Using advanced speech recognition technology, ELSA Speak analyzes your spoken English, providing instant, detailed feedback on aspects like pronunciation, intonation, and rhythm.
Elsa is ideal for language learners, professionals, and anyone looking to improve the way they communicate in English,.
ELSA Speak has a user-friendly interface and friendly pricing..
The Bing AI iPhone app excels as a comprehensive tool for efficient and intelligent web searching, leveraging advanced artificial intelligence to deliver fast, accurate, and contextually relevant search results.
The app is designed to understand and interpret user queries with a high degree of precision, providing answers that are not only relevant but also tailored to the user's individual search intent. Beyond traditional search capabilities, the app offers a personalized experience by recommending content based on the user's interests and past interactions.
Whether it's for finding quick information, exploring topics in depth, or staying updated with personalized news and content, the Bing AI app transforms the iPhone into a powerful portal for information discovery and digital exploration.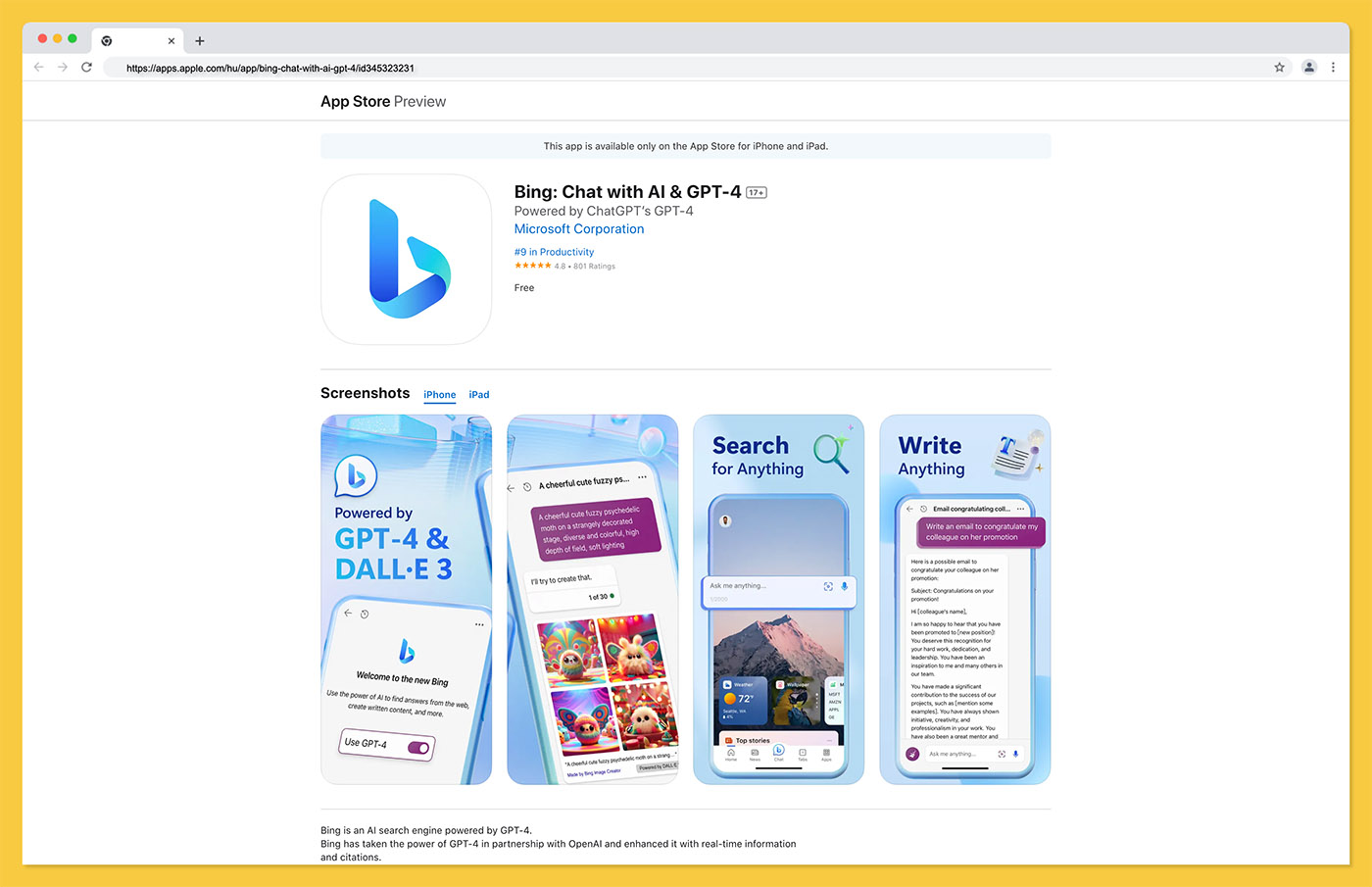 The Youper app for iPhone is a unique mental health resource that provides users with real-time help based on cognitive behavioral therapy (CBT) principles.
Youper acts as a personal emotional health coach, participating in meaningful conversations to help users navigate their moods, anxiety, and depression symptoms. Youper modifies its interactions to deliver personalized insights, assisting users to recognize their emotional patterns.
The app also includes mood tracking and journaling functions, allowing users to track their mental health development over time.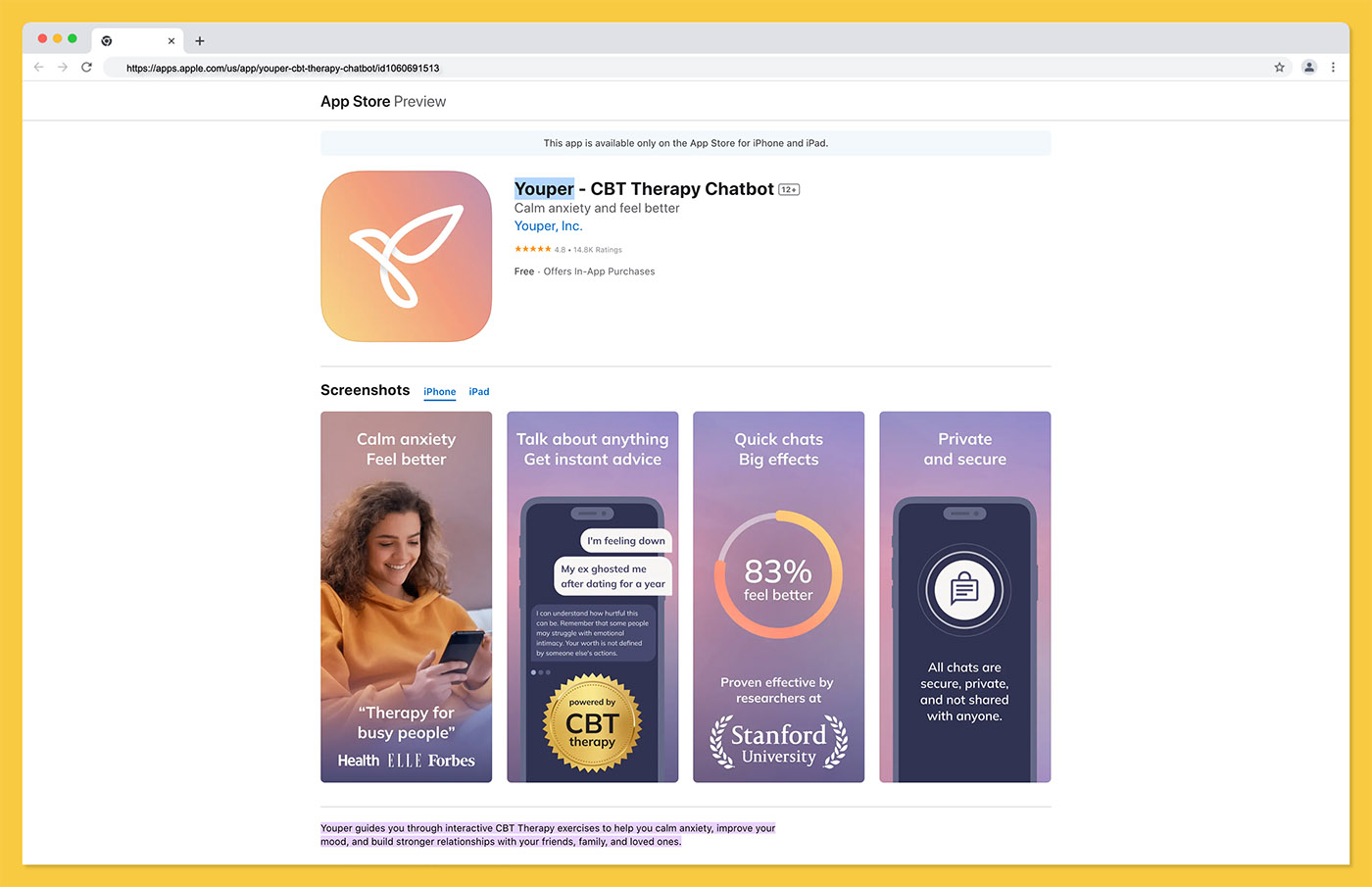 The RIZZ AI app on the iPhone is an exceptional resource for those looking to enhance their communication and social interaction skills. It presents users with varied, AI-generated scenarios that mimic real-life social situations.
We hope this roundup of AI iPhone apps will guide you in selecting the perfect tool, enhancing your daily digital interactions, increase your productivity and opening doors to new possibilities for personal and professional development.