Lenses aren't just for making your selfies better — they can also be used as an effective tool for marketing and promotion. This has been primarily noticed by musicians, who are making use of this immersive medium to bring their songs digital and worldwide.
You may be wondering, are the musicians themselves making these Lenses? It may come as a surprise to know that many Official Lens Creators are actually the masterminds behind these AR experiences, merging the Lens market with big names like Megan Thee Stallion, Green Day, and Dua Lipa — an artist from any genre can have a Lens (The Bee Gees even have one!)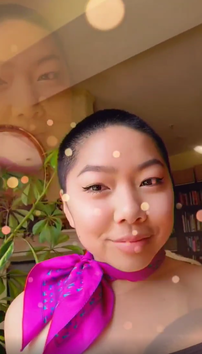 Speaking of, here's that Bee Gees Lens. Soft, golden bokeh surrounds the user, as a faded version of your face is projected onto the screen, which is paired with some subtle VHS effects to create a lens flare effect. "More Than a Woman" plays in the background, making the perfect Lens for this song.
Ariana Grande has gotten in on the Lens craze, as well. One of the biggest pop stars of the 2010's, she has a plethora of hit singles to choose from when designing an AR experience.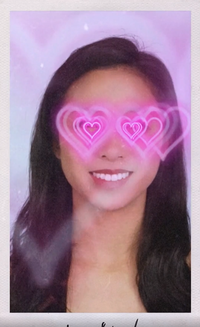 Many of her songs have produced Lenses, including her song "Boyfriend" from 2019. Themed like a love song, the user gets laser beams shaped like hearts coming from their eyes, all framed in a signed white border. The Lens is as trendy and as cute as the song.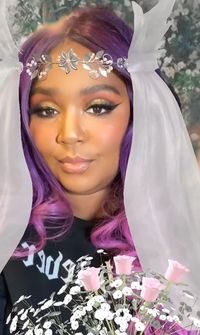 Lizzo, another iconic artist sporting an AR accessory for her music, is shown here posing with a digital veil. Her hit song "Truth Hurts," which went viral in 2019, is played in the digital experience as the user stands in front of a flower wall, wearing the veil from the accompanying music video.
The idea that a headpiece selected by a costume designer, shot by a director, and then modeled by an AR artist has made it all the way to your Snapchat selfie just shows how interconnected art is. We all have something unique to offer and, when put together, they can make a stunning, interactive end product.
Which celebrity lenses are your favorite?