On the Snapchat Lens Explore page, hundreds of thousands of lenses are listed each day. Different than your carousel, on the Explore tab users can search and discover new lenses based off of keywords, the people they follow, and their recommended interests.
Every few months, some of Snapchat's Lens Creators — official and not — will shift their designs to meet a new trend. This trend is usually reflected through popular TikTok videos, Instagram's trending aesthetics, or a pop culture event. Currently, following the rise of sentimentality for the early 2000s, trends like maximalism and cyber-core have resurfaced, tackling the combination of old-school internet and the new wave of abstract-yet-useable Lens concepts to make some pretty interesting combinations.
Some of the first Lenses pioneering this trend include one called "Sleep Deprived" by Malcolm Miller (@malmiller5).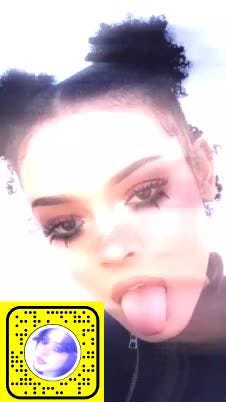 Malcolm, who was just starting out with his use of the Material Editor (one of last year's updates to the Lens Studio Software) describes his process below:
"I basically just started off with using gaussian blur to create the sharpen effects. Then, I used a directional blur node and connected other nodes to get the directional blur. I combined these two to get the perfect blur. I was just messing around until I got my desired effect."
This project allowed him to explore Material Editor more — which was worth it, seeing as the lens has about 65 million views today!
Some other big names for this trend: Juan Gonzalez (@jgonzalez768) and Mueeha (@mueeha), who made a bunch of cyber-themed lenses and boosted the trend towards its viral status. Some of Juan's lenses include: "2 web cam hearts," "cyber fairy," and "cyber butterfly." Mueeha's include: "Y2K AESTHETIC," "webcam," and "Videostar."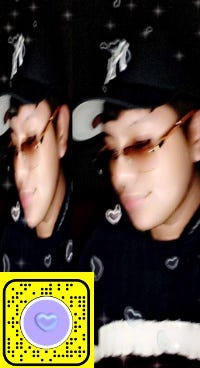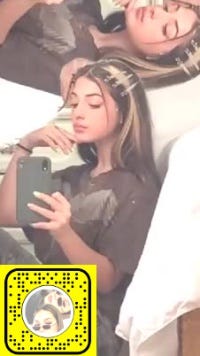 These lenses primarily feature the use of gaussian blur, sharpening effects, and segmentation. The segmentation seems to reference early YouTube's obsession with green screen and the sometimes noisy-looking photos reminiscent of early 2000's camera quality.
Trends can seem cliché or uncreative, but they are, under the surface, a fantastic way of advancing the Lens Studio community's skills as a group while allowing them to shape the internet's culture along the way. New trends are always evolving and pushing our definition of what makes a "good lens" — especially in the age of viral content and internet influencers; one use on a celebrity's story and your lens now sports millions of views.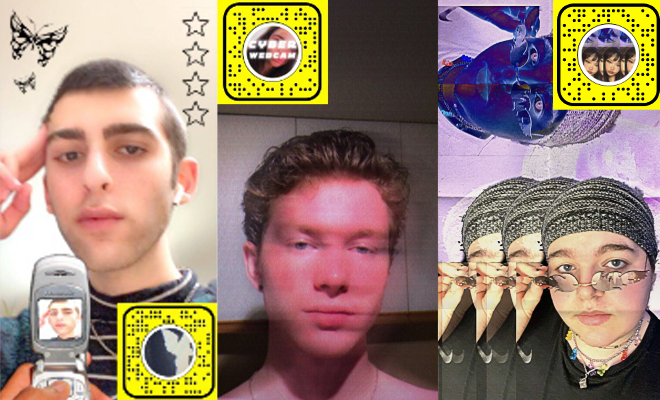 So, the cyber trend may fade into digital history within a few months—but its contribution to the role Lens Studio has in building our current pop culture certainly will not. What will the next trend be?