The long-touted Apple event announced some great new products, most notably the iPhone 12 lineup — complete with 5G support and a "mini" iPhone version — and a new version of the HomePod.
Apple's "live-streamed" event from Apple Park brought improvements to two of their product lines: the iPhone and the HomePod. The most significant improvements were in the iPhone lineup, the most important of which was 5G capabilities and significantly more advanced cameras on the iPhone 12 Pro line. This article will give you a quick rundown of the releases in this year's Apple event, so you don't need to watch the full Keynote.
HomePod Mini
Apple started the event by introducing HomePod Mini, a smaller, more affordable version of its predecessor. Apple originally launched the HomePod in 2018, which was hard to justify for $299 considering that Siri was more limited than its Alexa and Google Assistant counterparts. Or, in MKBHD's words, "the dumbest smart speaker."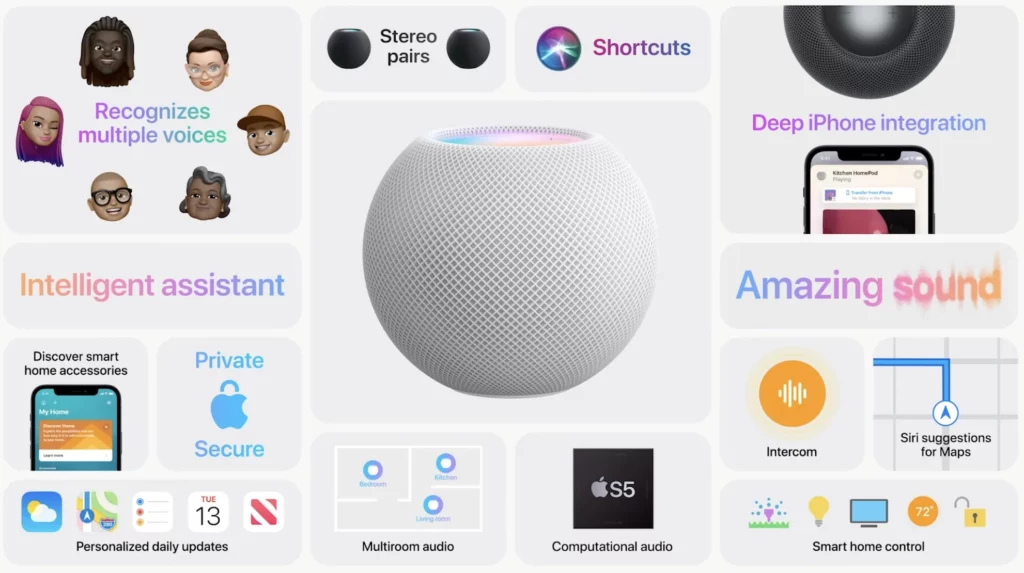 While HomePod Mini doesn't have all of the same features as the larger HomePod, it comes in at $99, only a third of the cost of the previous model.
Given that, it's likely that more people will be able to justify this expense — it's more comparable to the price of the Echo Dot and Nest Mini.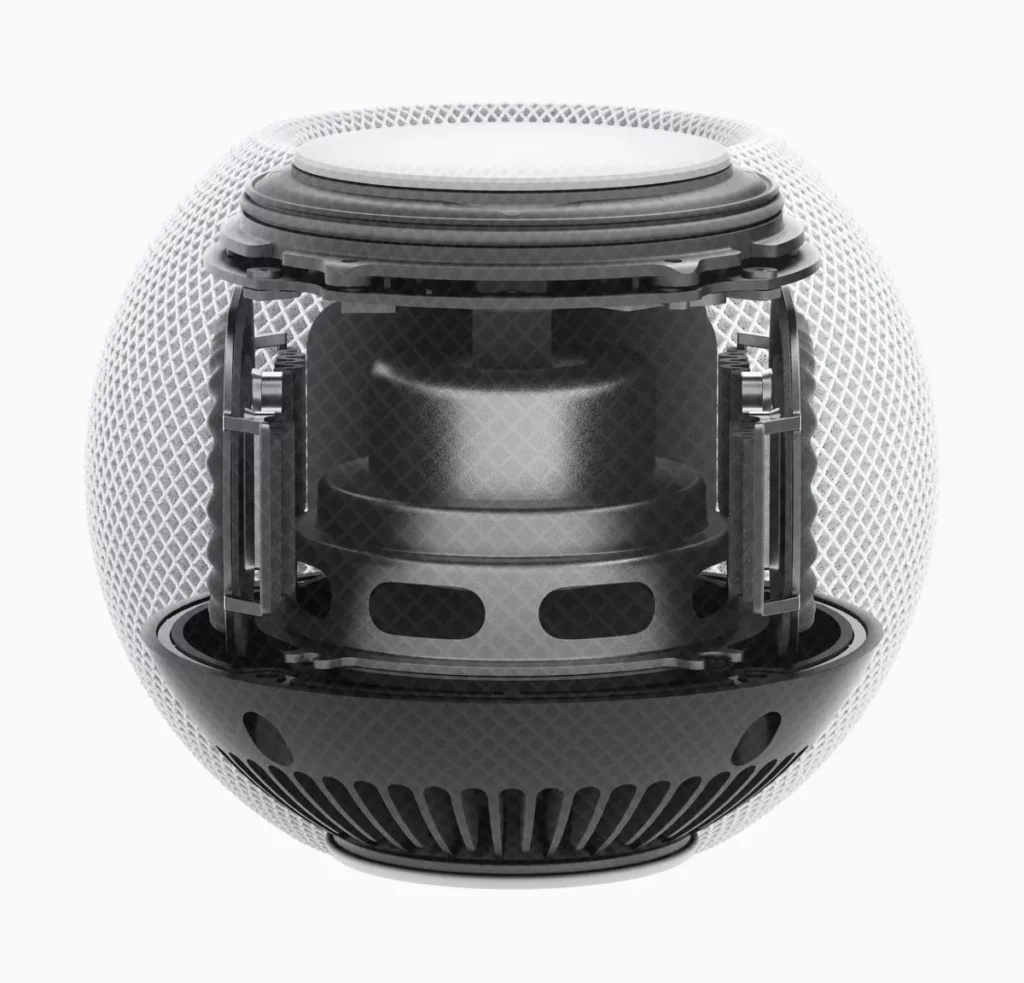 Computational Audio
One of the most touted features of the HomePod Mini was its computational audio.
Enabled by Apple's S5 chip, computational audio adjusts audio to optimize the sound for its small size. In addition to this, Computational Audio allows multiple HomePod Mini devices to play the same audio in sync — and if they're close enough, they'll turn into a stereo pair. This could be used in place of a home-wide audio setup or used alone in an apartment.
Integration with Apps
Apple is also emphasizing HomePod's new ability to connect with both first-party and third-party apps on your iPhone. It can also sense when your phone is nearby to "hand off" the music or podcast to HomePod. While this feature will become available on the previous generation HomePod as well, it is likely that this feature works best with HomePod Mini, given its newer S5 chip.
iPhone
There's no doubt that the iPhone was the star of the show — and for good reason. The iPhone lineup packed a punch, from a smaller version of the iPhone to 5G compatibility across the board. Let's look at the iPhone 12, iPhone 12 Mini, and iPhone 12 Pro in more detail.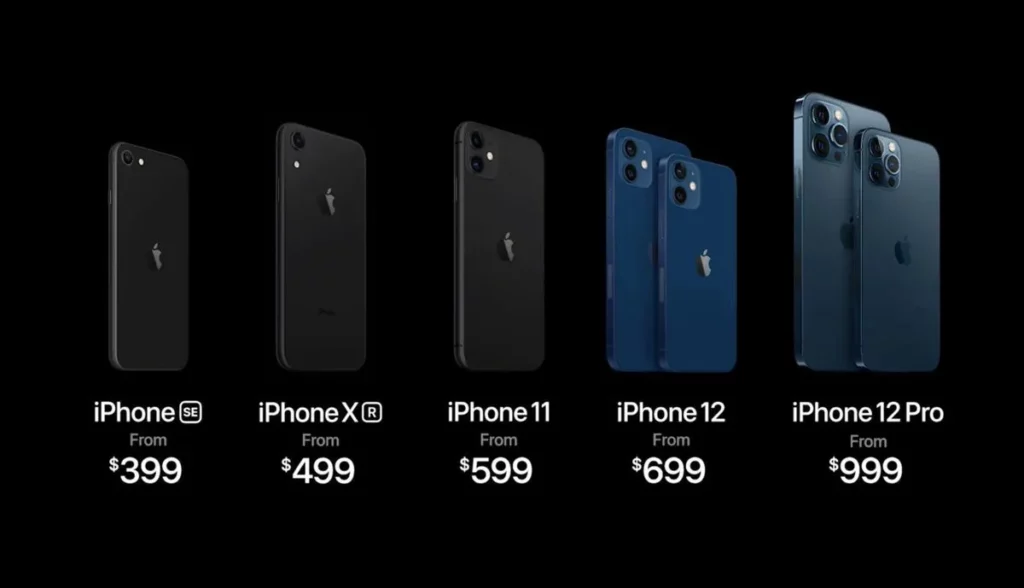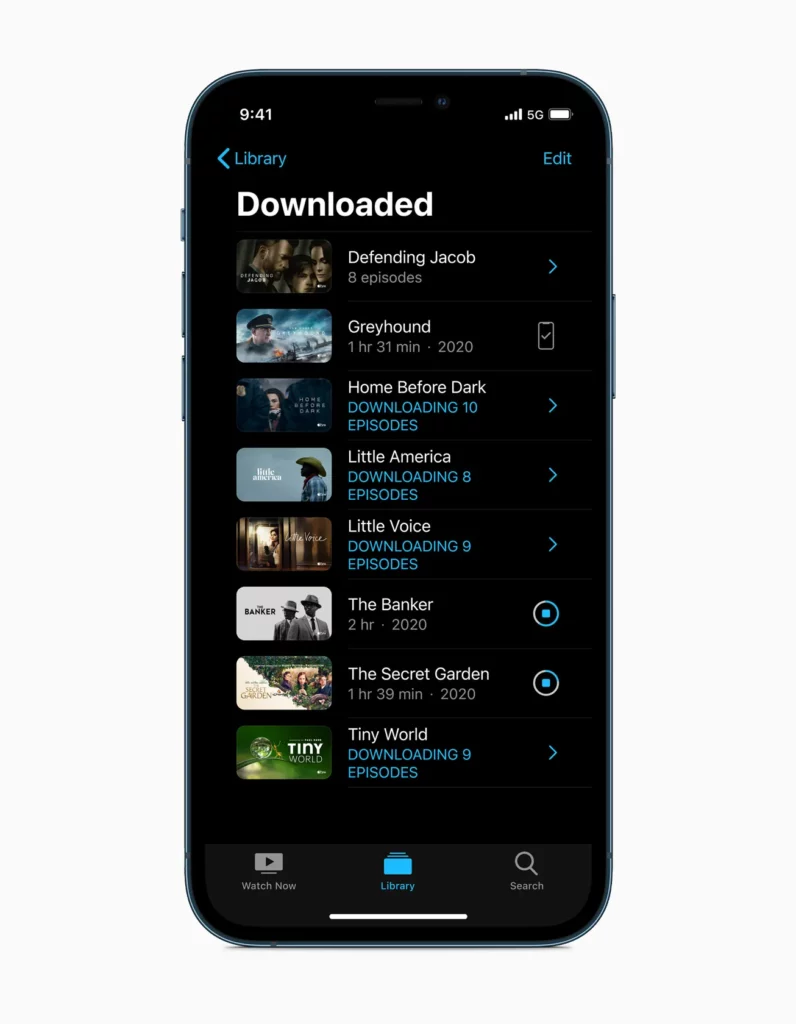 5G
Of course, 5G was the star — all iPhones announced today are 5G compatible, meaning you can get around 4 GBPS (your home Wi-Fi is likely around 100 MBPS) with current technology. They further emphasized that this performance will only improve as carriers start increasing support for 5G speeds.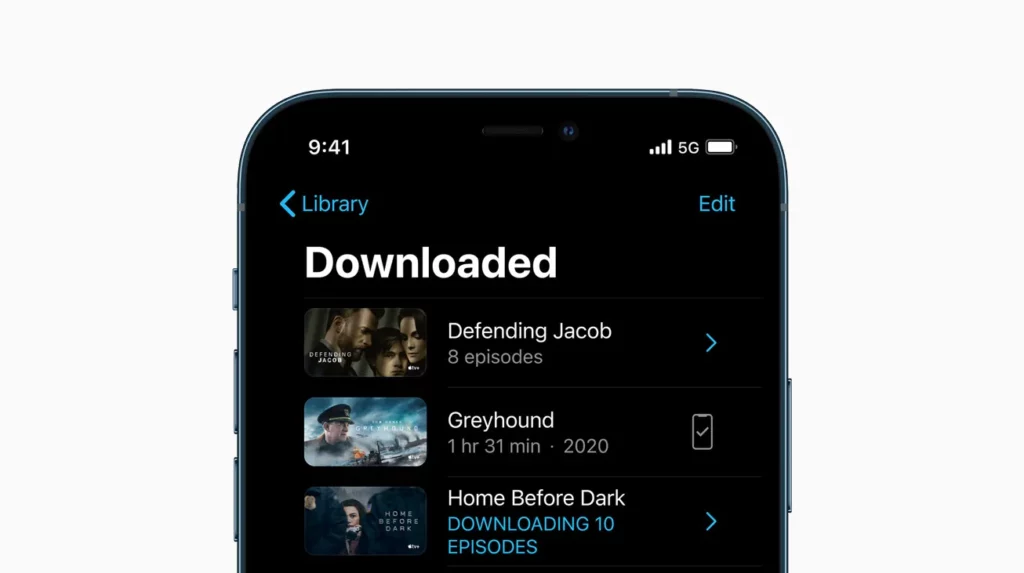 Boxed Design and Ceramic Shield
Visually, the new iPhones look a lot more like the iPad Pro and new iPad Air models — the've brought back the boxy, straight-edged design from the iPhone 4. Apple has also partnered with Corning to develop a new material for their screen that's more resistant to damage.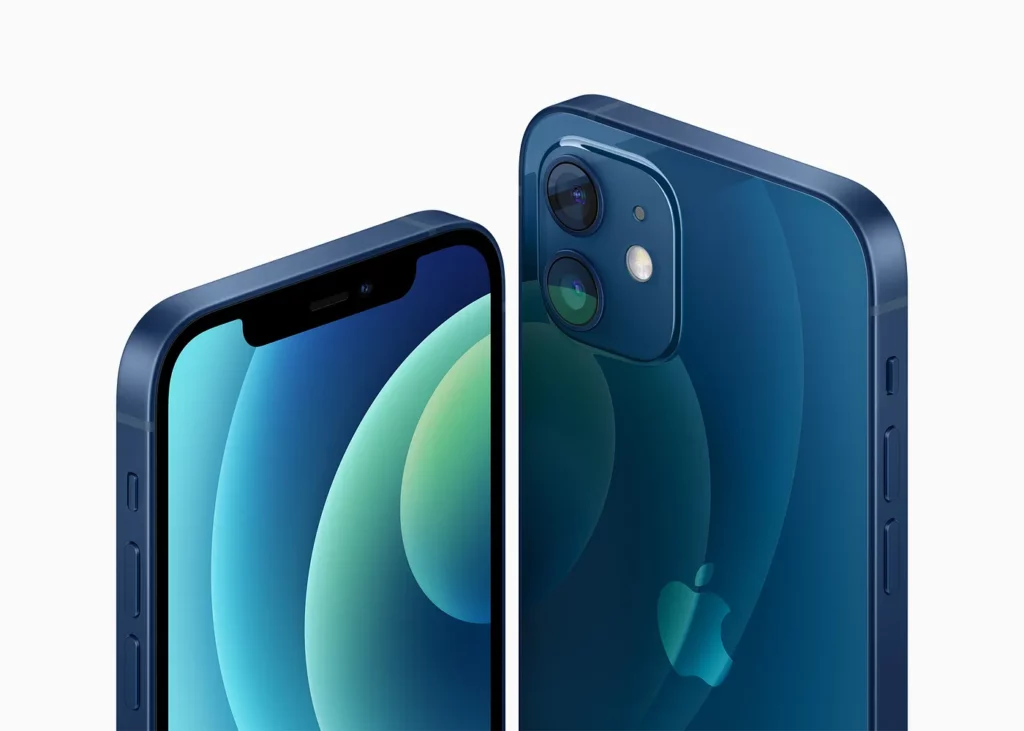 MagSafe
After illustrating the struggles of missing the "spot" on the wireless charger, they introduced a magnetic version which works similar to the Apple Watch charger. This is another way to charge the iPhone and is available on all iPhone 12 models.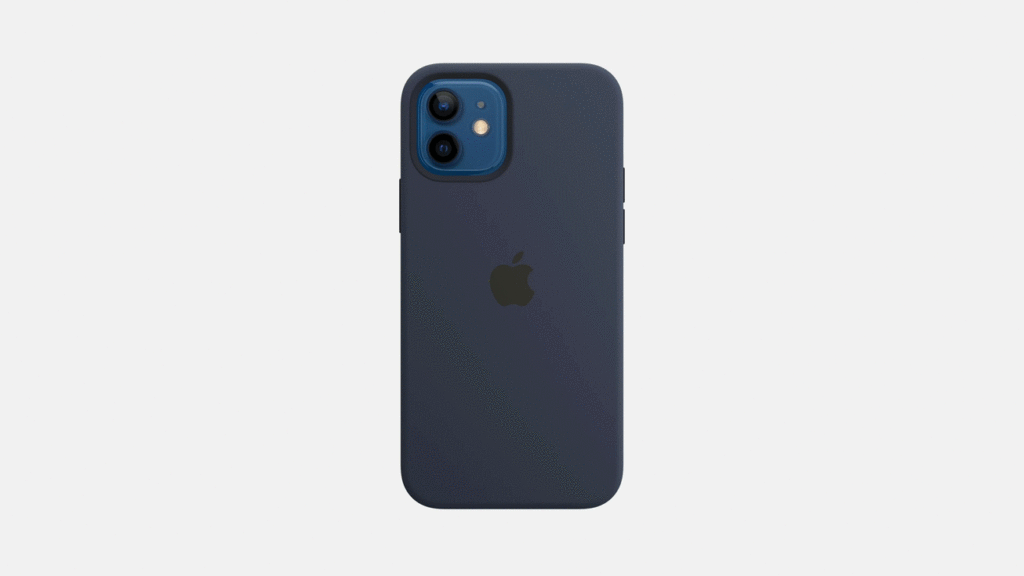 iPhone 12
There were two iPhone models announced, so let's take a look at the specific features of the iPhone 12 and iPhone 12 Mini, which diverge slightly from the iPhone 12 Pro lineup.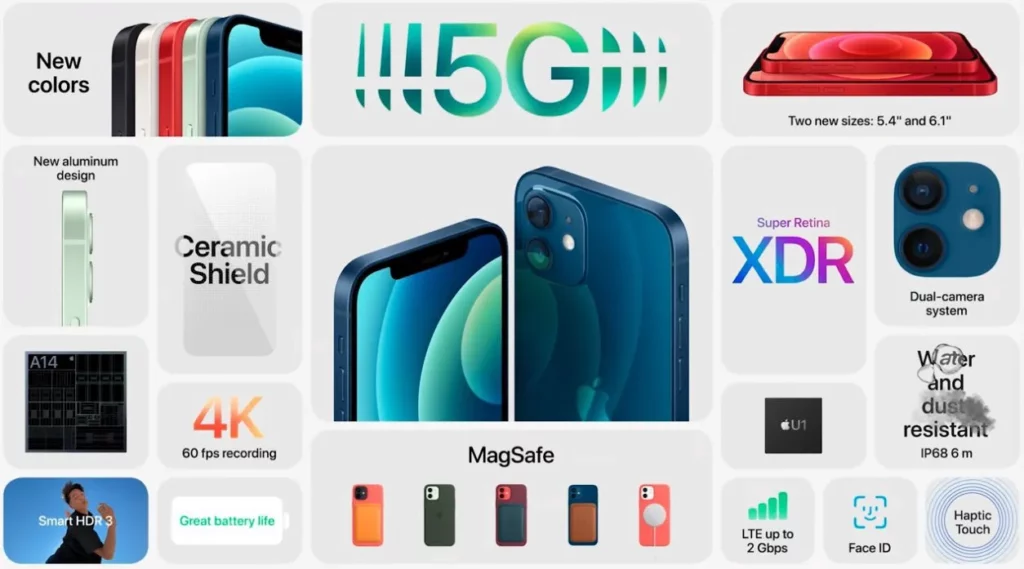 Colors
One of the striking features of Apple's "lower end" models is their bright colors. The iPhone 12 and iPhone 12 mini are no exceptions — they come in five different colors with a wealth of new accessories to complement their colors and support MagSafe.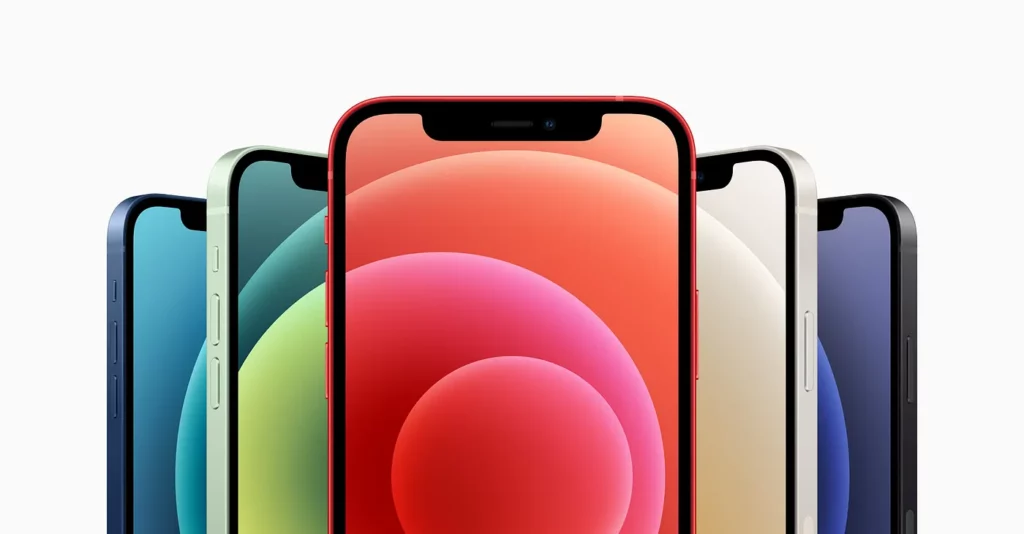 Sizes
Another department that the iPhone 12 lineup is different from the iPhone 12 Pro lineup is the sizes. The 6.1″ model is the traditional display size that we're used to; however, the 5.4″ display is the iPhone 12 Mini, which is the same body size as (but bigger screen than) the previous iPhone 6, 7, and 8.
iPhone 12 Pro
In addition to its other features, the iPhone 12 Pro got some significant improvements to its cameras, including the addition of a new LiDAR sensor, which was introduced to the iPad Pro in March.
Let's look at some of the "pro" features on this lineup.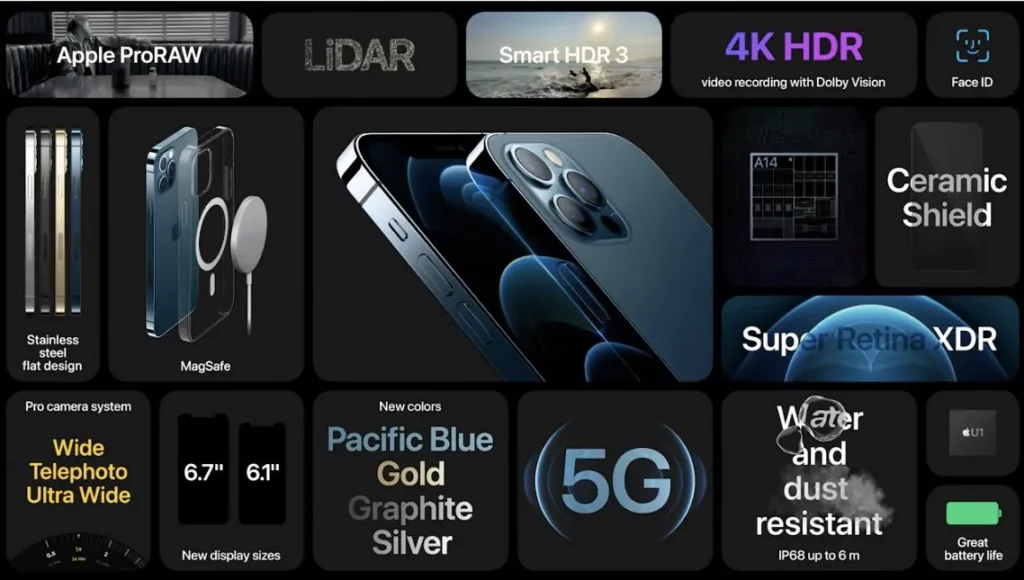 Apple ProRAW
First up is Apple ProRAW, which is Apple's take on RAW. If you aren't aware, RAW is an image format that retains much of the direct sensor information from a camera, which allows for much more creative control in post-production. Apple's ProRAW format will store RAW data and will store some additional Apple-specific data.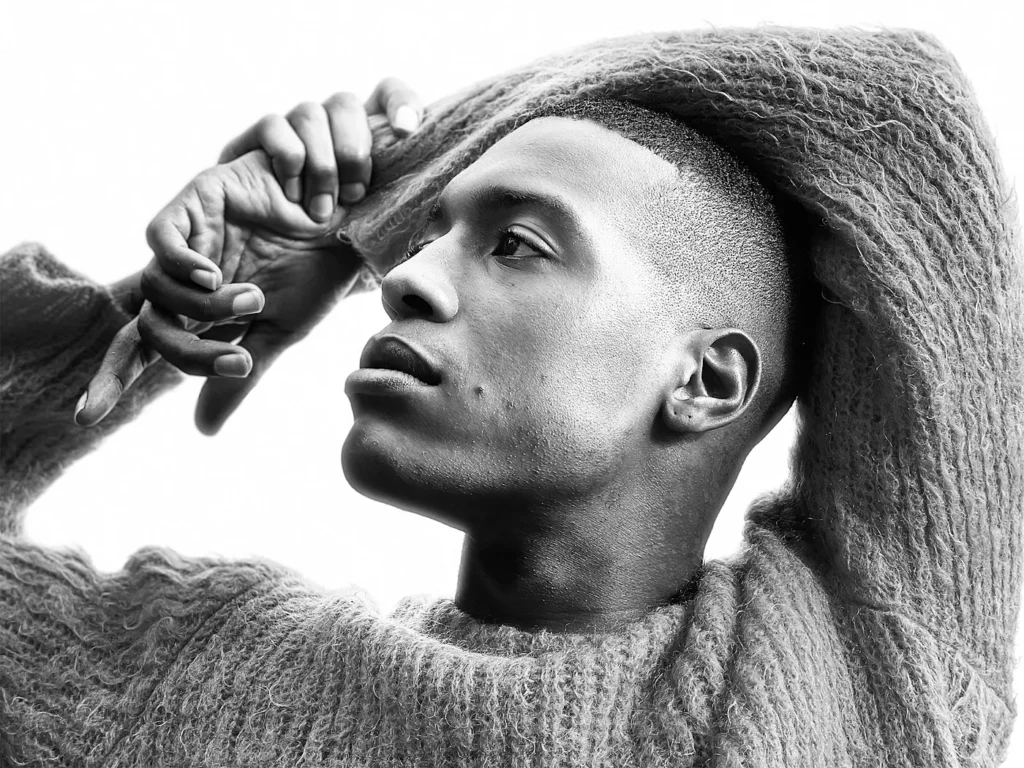 Dolby Vision
A format normally reserved for the film industry, Dolby Vision has caught Apple's eye over the last few years. First introduced onto the Apple TV by a software update, the new iPhone 12 Pro has the ability to shoot and edit Dolby Vision content and then AirPlay it to your television.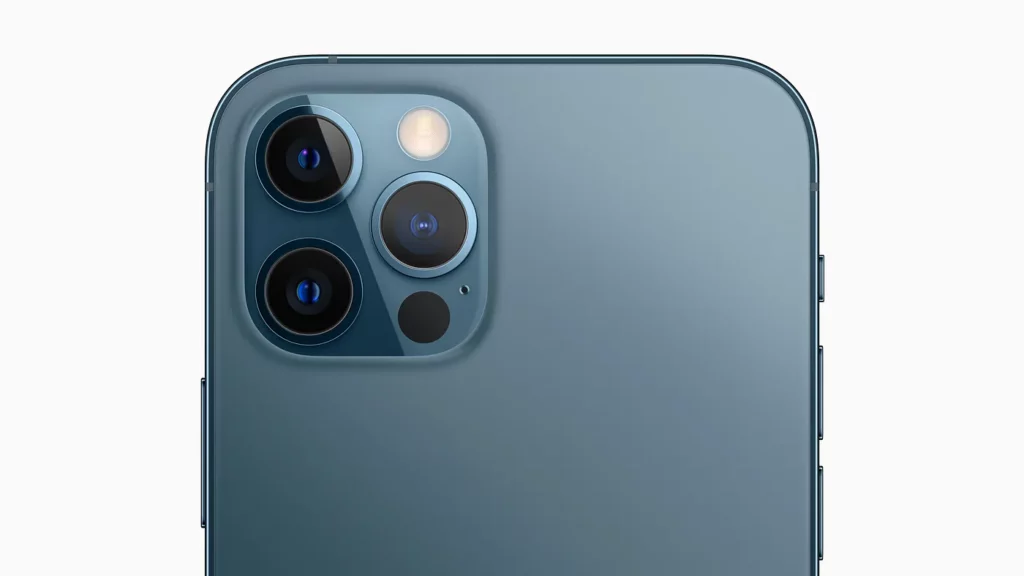 LiDAR
To enable improved augmented reality experiences, Apple has introduced the LiDAR scanner to the iPhone. First introduced on the iPad in March, developers have been playing around with the sensor to find useful applications for it — however, until then, it seems to simply be another future-proofing measure from Apple. If you want to learn more about LiDAR, check out my article from March.
A14 Bionic
Driving all of these improvements, whether it's 5G or camera improvements, is the A14 Bionic — Apple's newest chip. From the statistics they presented at the event, this chip appears to be a massive improvement from the previous generation chips on Apple's iPhones.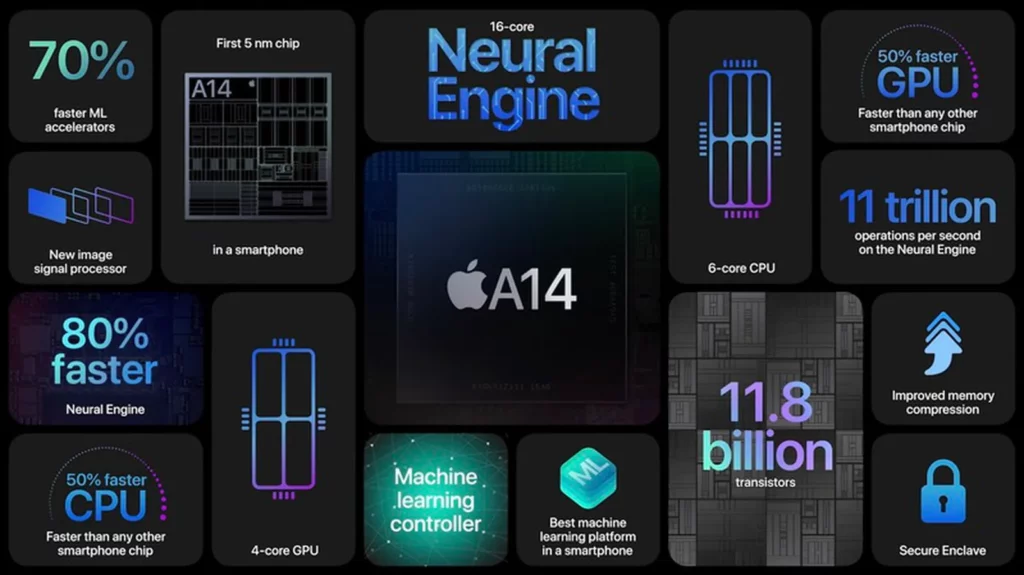 Machine Learning
One of the most marked improvements with this new A14 Bionic chip will be in machine learning — by including a 16-core Neural Engine, Apple promises that their chip can perform 11 trillion operations per second, resulting in an 80% increase in performance from the previous generation.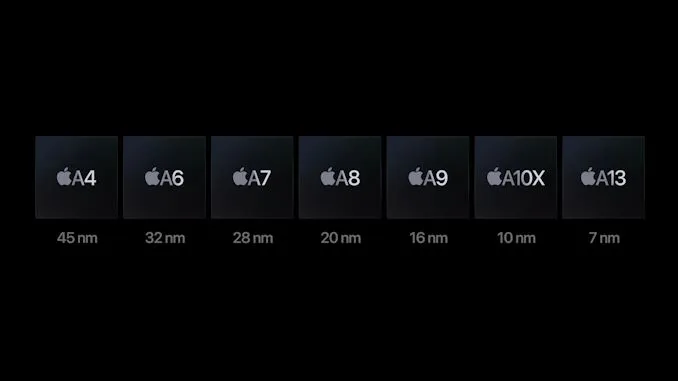 Photography
With new pro-level features such as HDR 3 and Apple ProRAW, it's no surprise that these features require a high-performance chip to operate. With the 11.8 billion — as compared to around 8 billion previously — transistors on the chip, the A14 bionic will be able to handle image signals better than before.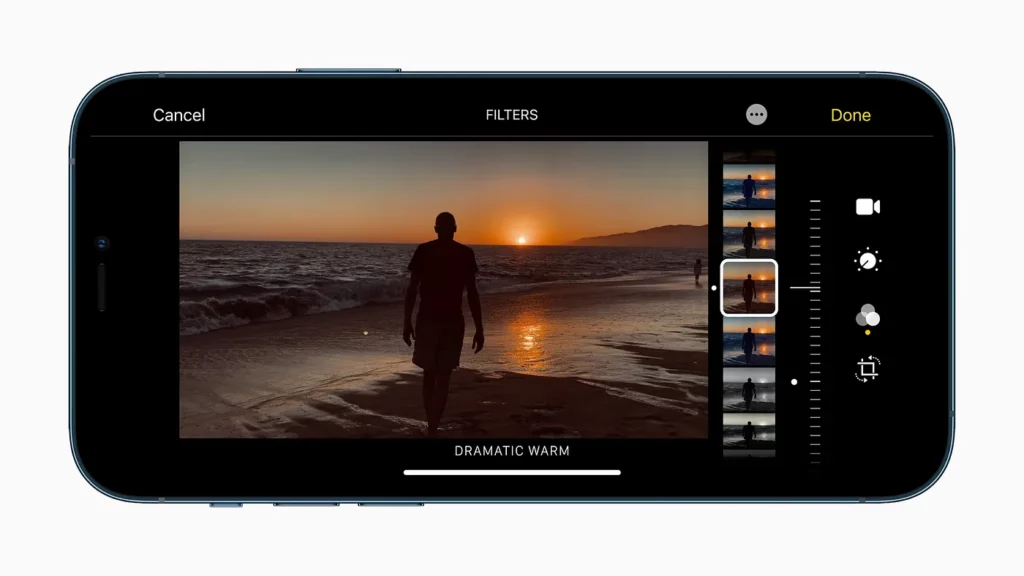 Gaming
And, as always, Apple introduces their new chips with a high-performance game. League of Legends, a traditionally PC-centric game, is what Apple used to show off their new chip's performance this year. Apple states that their CPU and GPU are both 50% better than their leading competitors — part of the reason they're able to promise such performance.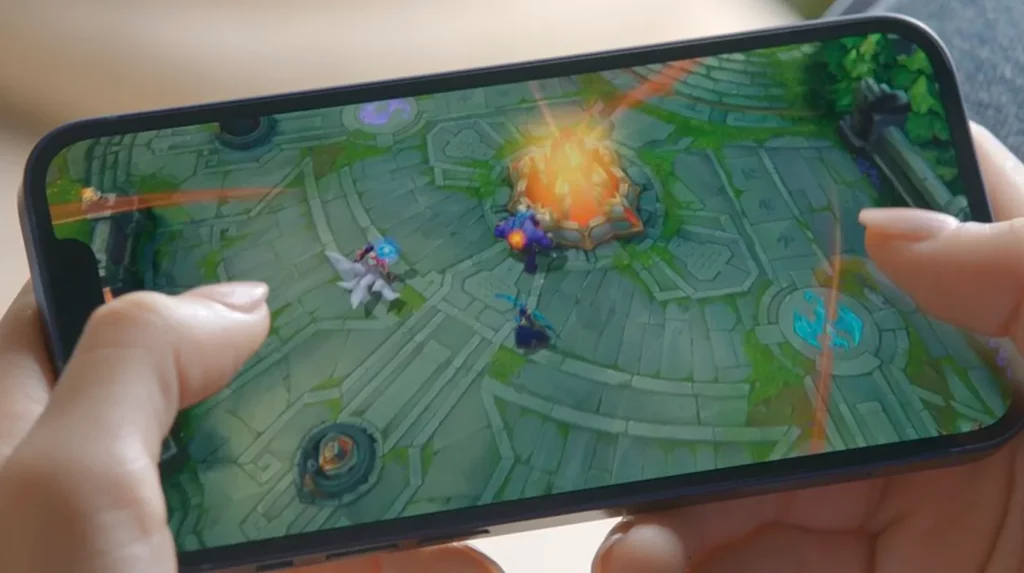 Overall, the event packed a punch with some great improvements in several key areas. Keep an eye out for more content related to how these improvements might help developers down the line. And if you're in the mood, check out the full keynote.
Be sure to smash that "clap" button as many times as you can, share this tutorial on social media, and follow me on Twitter.